Career Highlights
Michelle Obama Commission
In 2010, I was commissioned by Brock Elementary in Slidell, Louisiana to design and create a piece of artwork to be presented to First Lady Michelle Obama on her historic visit to the school. The event was to kick off her "Nutrition in School" program along with the NFL's "Play 60" initiative.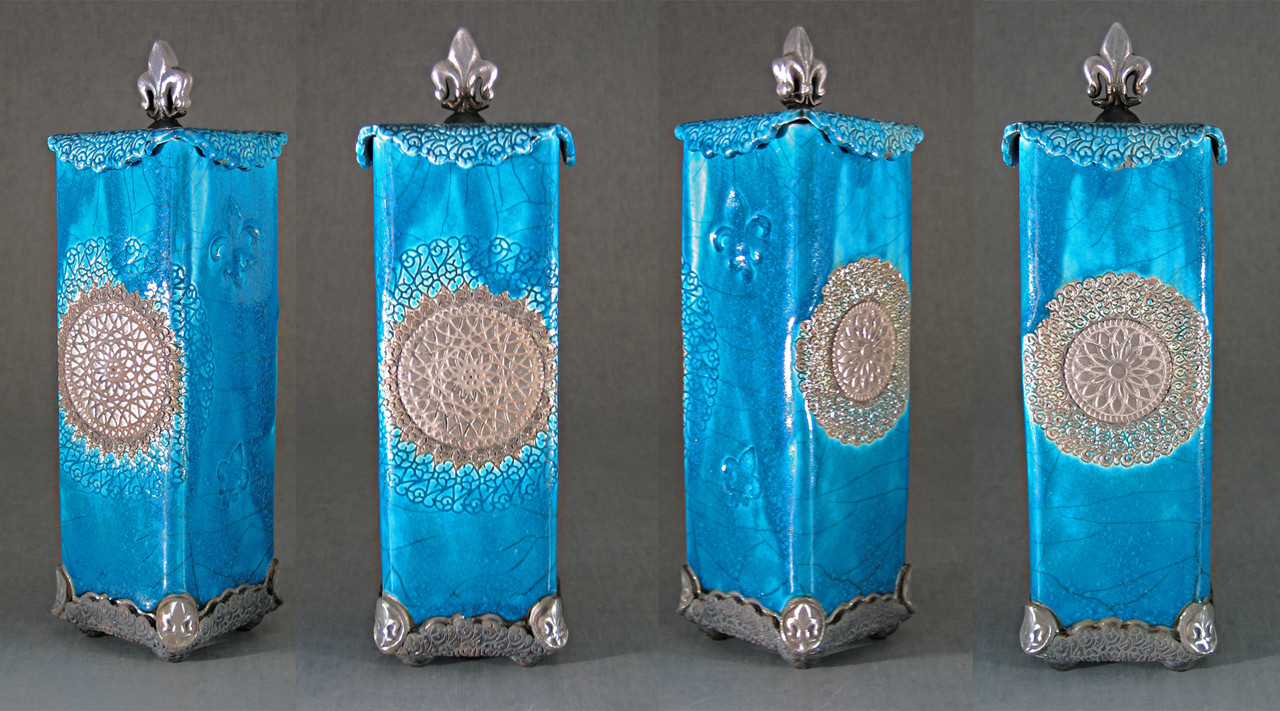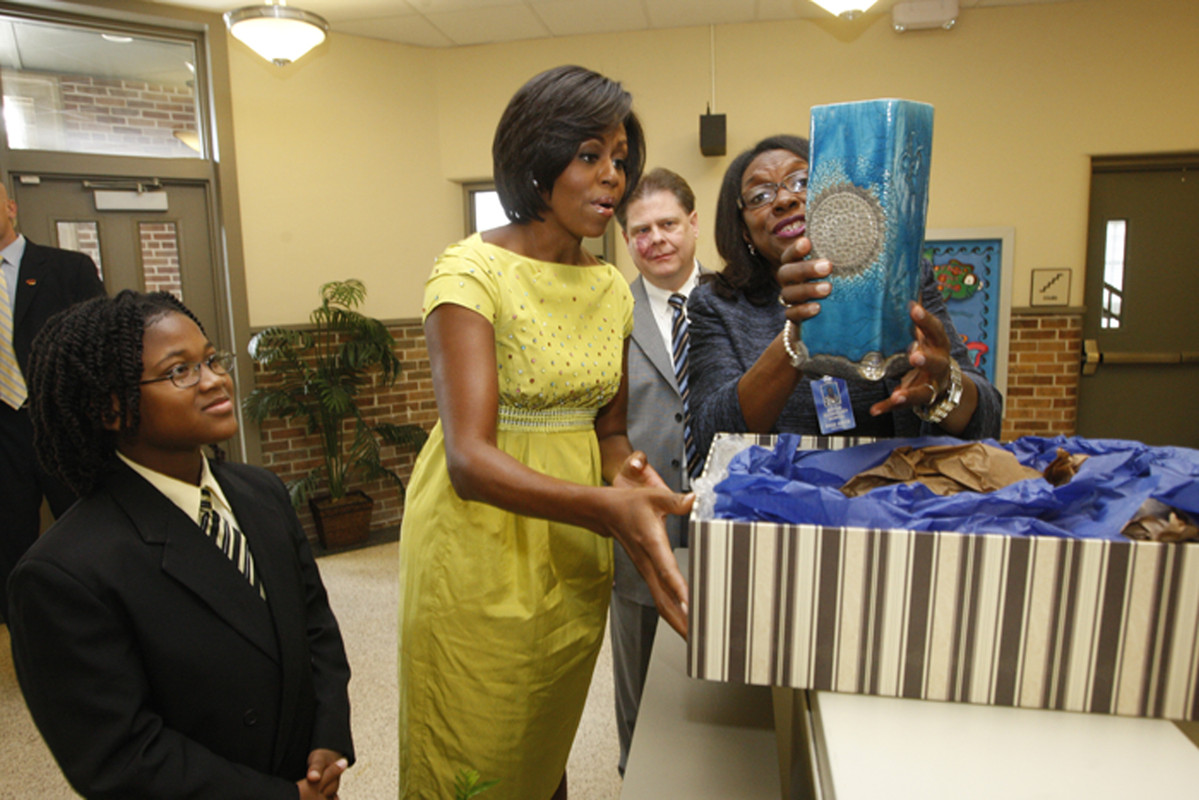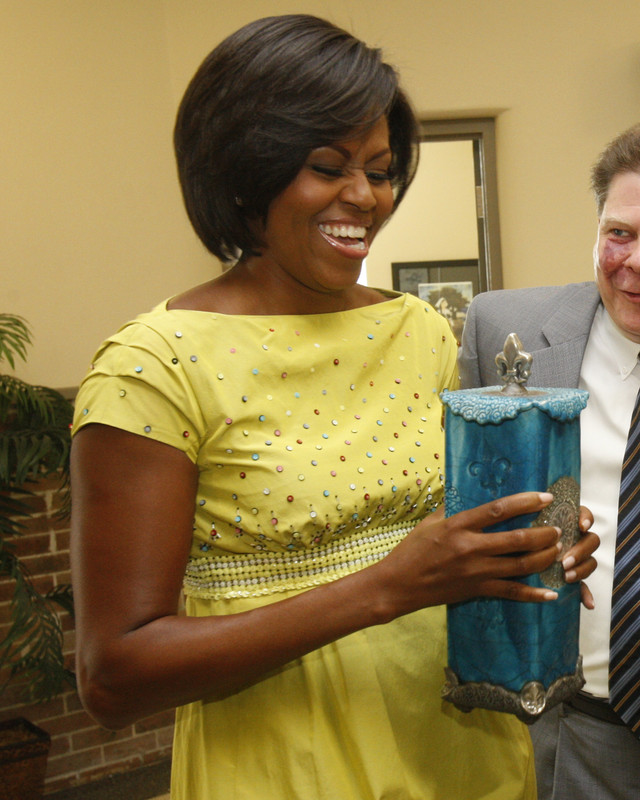 Awards for the cast of TREME
When production wrapped up in New Orleans for the critically acclaimed TV show "Treme", I was commissioned by the producers to design and create ceramic awards that were presented to a select few individuals on the crew.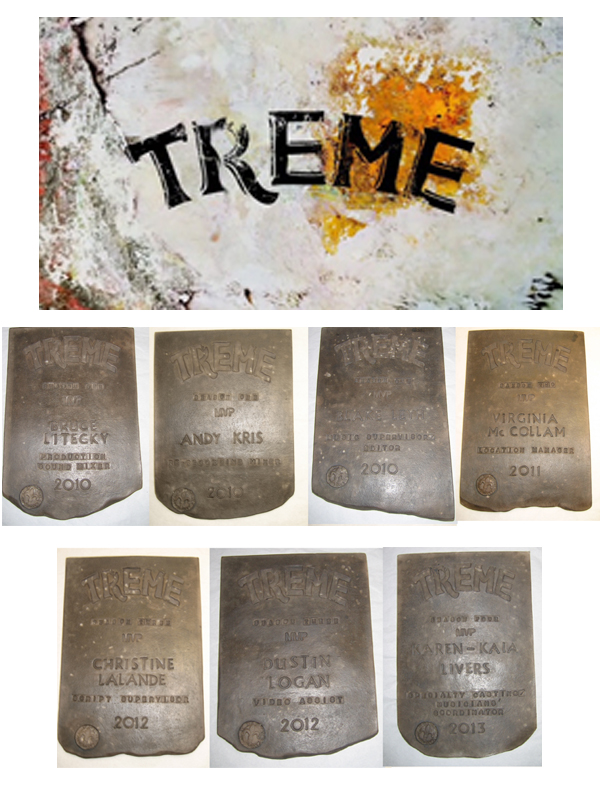 Historic New Orleans Collection
The first show at The historic New Orleans Collection after re-opening after Hurricane Katrina featured historic documents and artifacts tracing the importing of sugar cane from Santo Domingo into New Orleans.
For this, I designed a piece of jewelry in the form of a sugar cane plant. It wasn't until several years later that I learned that they had presented First Lady Laura Bush with my pendant on her historic visit to the Collection during the rebuilding of New Orleans.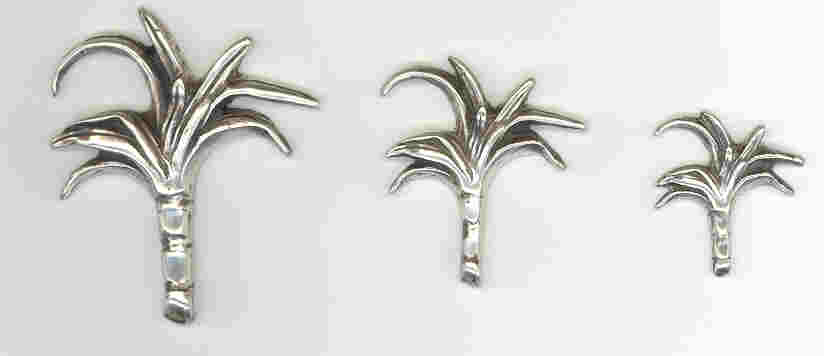 Save Our Cemeteries
For several following Hurricane Katrina I worked closely with the director of Save our Cemeteries to design and make jewelry collections that were sold to raise funds for the organization. I also created glass awards that were presented to the division winners of the 10K Cemetery Run.